New models cover wide range of DC and AC Load applications.
Contact:
Herman van Eijkelenburg
Director of Marketing, PPST, Inc.
herman.vaneijkelenburg@ppst.com
+1 (949) 251-1800 ext. 1440
March 3, 2014
Irvine, CA – Adaptive Power Systems, Inc. (APS) is rolling out several new lines of electronic programmable loads for both AC and DC applications. These new products address applications ranging from Electric Vehicle Drive train development and test to battery development and forming as well as power supply production and quality testing. Special models are available to support solid state lighting product development and test using unique LED simulation features.
Using a common user interface with large, easy to read LED back-lit displays and digital encoder data entry, the APS loads offer intuitive front panel operation on the lab bench or on the production floor. For automated production test, several control interfaces like GPIB or LAN are offered.
Spanning a power range from as low as 75W all the way up the 100s of kW and capable of handling voltages to 1000Vdc, these new APS products offer affordable load solutions for a wide range of applications.
The smallest load family is the 4 Series with load modules that allow multi-output DC supplies with up to eight outputs to be tested. This modular load system allows several permutations of power, voltage and current operating range loads to be combined in mainframes of one, two or four modules. Single, Dual and LED simulator load modules are available in this series.
At the other end of the power spectrum, the 5VP Series supports load levels starting at 5kW and topping out at 60kW per unit. Multiple units can be paralleled as needed to support higher power applications. High voltage models to 1000Vdc support testing and development of large energy storage systems for solar and wind power generation. These floor standing cabinet systems are easily deployed using caster for mobility.
According to Mike Knapp, sales manager for Adaptive Power Systems, Inc., "These new electronic loads are a logical addition to our existing AC Source and DC Power supply product lines. With the addition of these new load products, we can now offer a complete spectrum of power centric solutions to our customers from a single vendor."
About Adaptive Power
Adaptive Power Systems, Inc. (APS) has been providing innovative, dependable and affordable solutions for power test and measurement for over ten years. APS serves a wide variety of industries including Military and Defense, Industrial Products, Consumer Goods, Power Utilities, Alternative Energy, and Automotive and Transportation. Our customers include leading manufacturers around the world. Our focus is providing comprehensive power test solutions with the features and capabilities demanded by the many customers and industries we serve. Products lines include solid state AC Frequency changers, AC Sources, DC power supplies and Loads. Headquartered in Irvine, California, where it maintains its primary engineering and manufacturing facilities, Adaptive Power also operates customer service and support centers in Asia, Europe and other parts of the United States.
For additional information, contact Adaptive Power Systems at info@adaptivepower.com or call toll-free at +1 (886) 517-8400 or +1 (949) 752-8400 for more information. Product information is available at www.adaptivepower.com.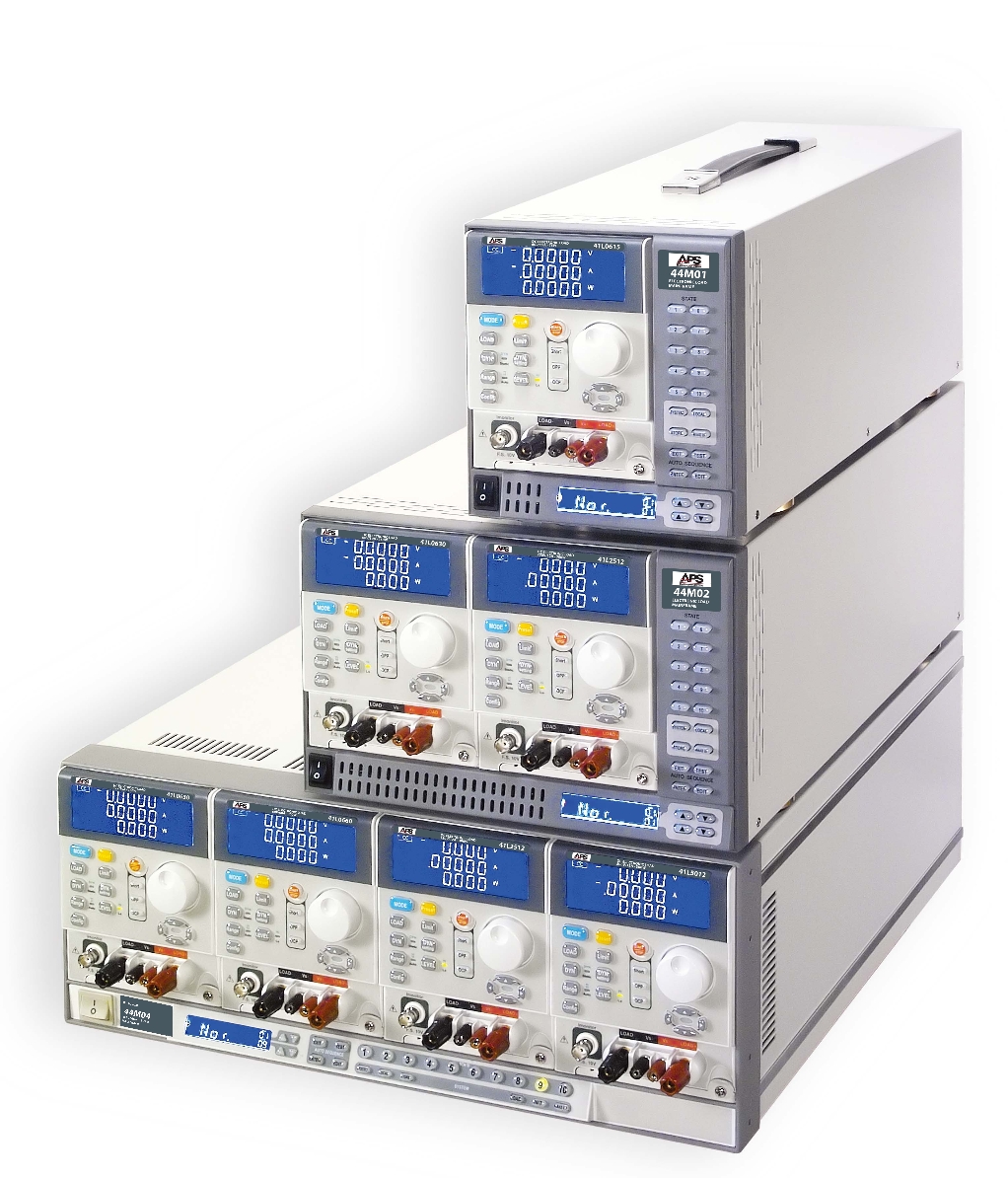 Adaptive Power Systems 4-Series Modular Load